In 2010, Aimée Zito Lema initiated the Rietveld crate chair workshop "Sitting is a Verb" for IMPA, a recovered factory in Argentina run by a self-organized group of workers. As Gerrit Rietveld removed copyrights from many of his designs, including the crate chair, anyone is able to build his or her own chair for private use. The workers at IMPA were gathered together to make chairs for the recently opened University of the Workers, a supportive learning environment for those who do not have access to higher education.
In the summer of 2013, Casco invited Zito Lema to host the workshop in Utrecht, as a precursor to "Conversation Market", (Un)usual Business' first opportunity to share and exchange research and ideas with varied publics. The Rietveld crate chairs made in the workshops served as the furniture and stimulus for conversations.

On Saturday 29 June, a spirited group of people gathered at the adventure playground Fort Luna. Aside from the people who reserved places at the event in advance, several children and parents participated. A week later, the chairs were used to host "Conversation Market" at the Utrecht shopping mall Hoog Catharijne, where the workshop continued with an enthusiastic group of builders. 

Since this event, Zito Lema has realized a third edition of "Sitting is a Verb" at a Dutch vocational high school. For the fourth edition, the workshop travels, again with (Un)usual Business, to Birmingham, as Casco's contribution to the exhibition "Trade Show" at Eastside Projects in Birmingham (7 December 2013 – 22 February 2014).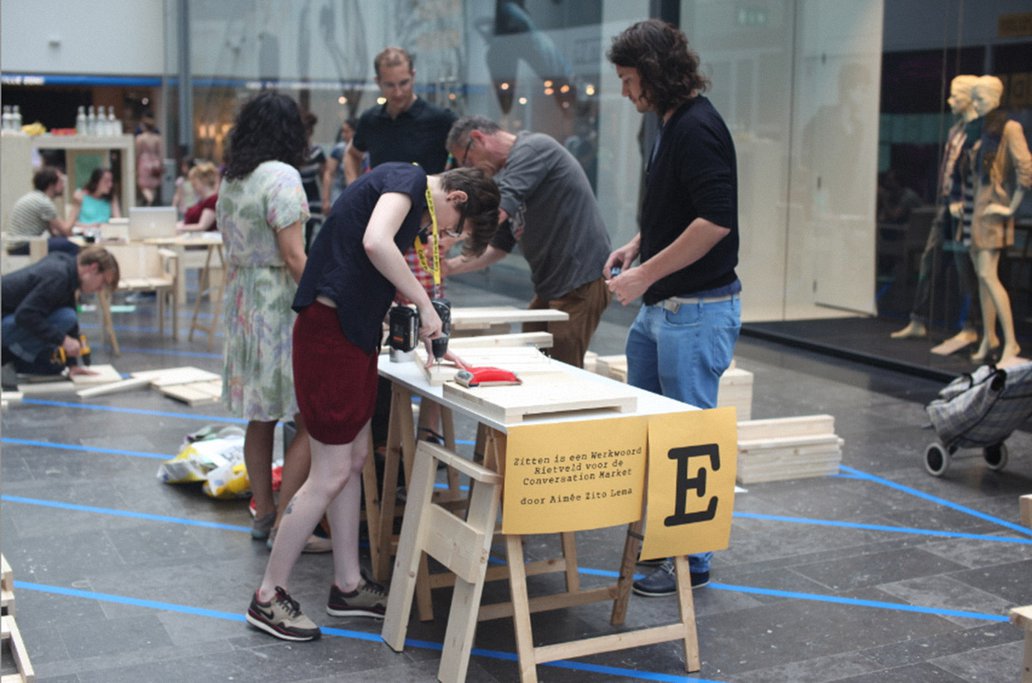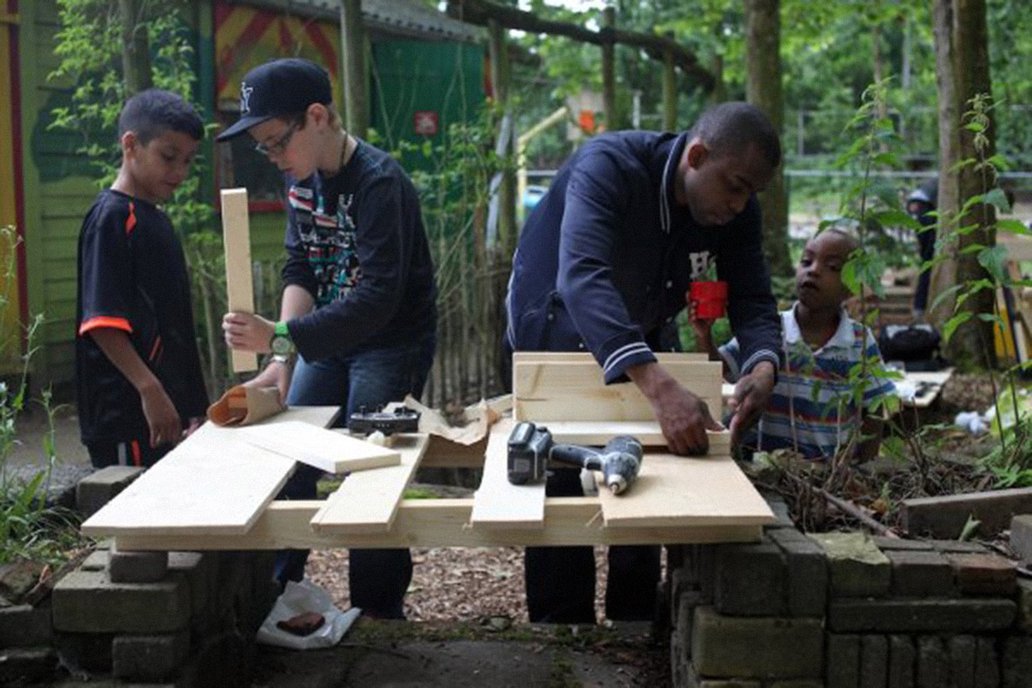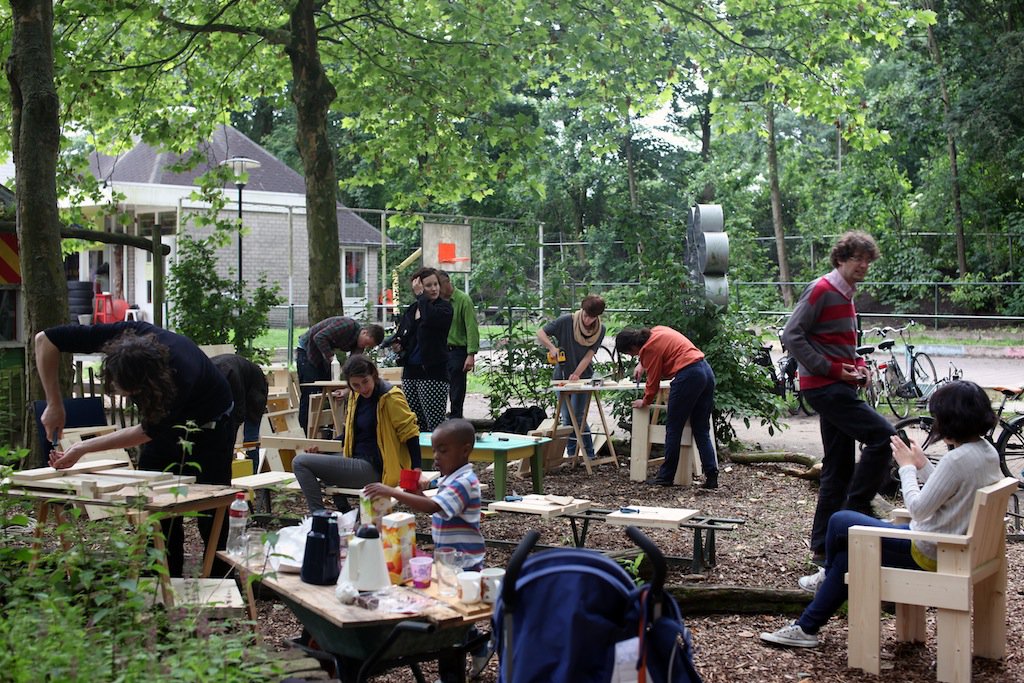 Aimée Zito Lema, "Sitting is a Verb - Rietveld for (Un)usual Business", 29 June 2013, building playground Fort Luna, Utrecht, the Netherlands, photos by Aimée Zito Lema
More information
About Eastside Projects' "Trade Show". 
About Aimée Zito Lema.