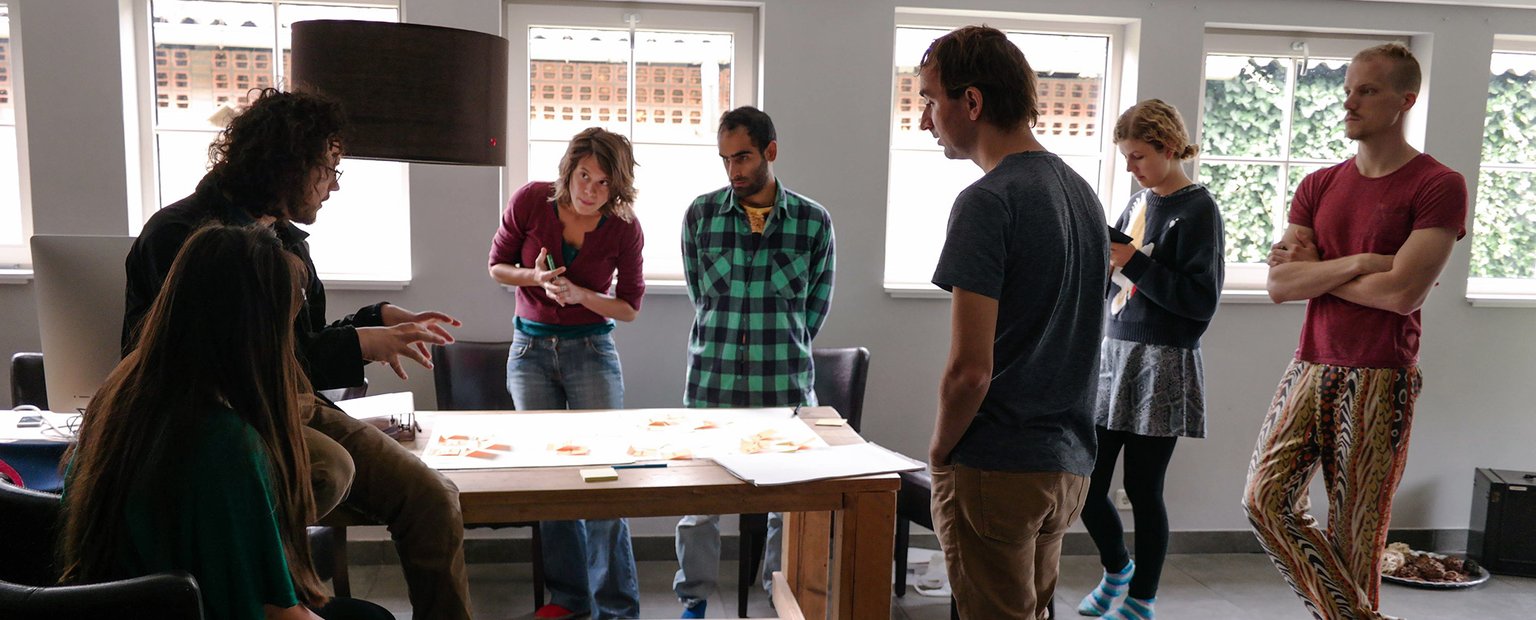 (Un)usual Business is een enthousiaste groep commoners, voortgekomen uit een samenwerking tussen Casco – Office for Art, Design and Theory en Kritische Studenten Utrecht. Wij zijn georganiseerd als een collectief. Dat betekent dat we functioneren zonder hiërarchie en beslissingen nemen op basis van consensus. We doen onderzoek naar de commons, in nauwe samenwerking met mensen die onze waarden delen en groepen die deze in de praktijk brengen. Door ook zelf als een commons te functioneren, met kennis als ons hulpmiddel, is onze praktijk tegelijkertijd een vorm van zelfeducatie. Een belangrijk onderdeel van onze activiteiten is een visueel experiment, in de vorm van een website, om bestaande praktijken van commoning in kaart te brengen. Daarnaast organiseren we evenementen en publiceren we ons collectieve onderzoek zowel online als op papier, om onze gemeenschap te versterken en dialoog aan te moedigen.
Hi there commoner, we're working on a new version with the great
Open Street Maps
, for now you'll have to deal with gmaps.