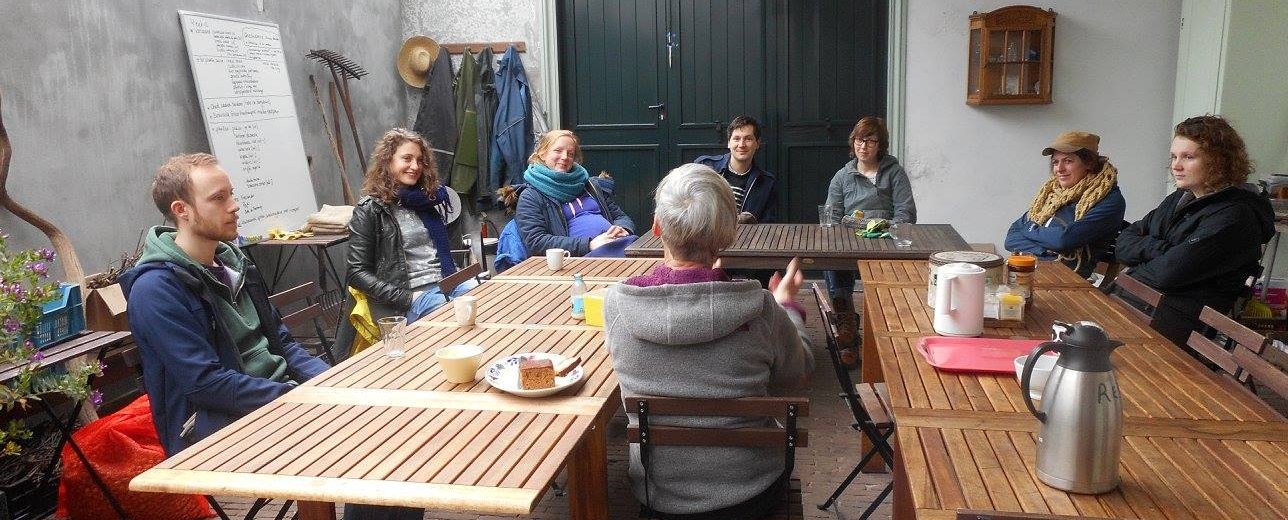 VOKO Utrecht is een voedselcollectief in Utrecht, toegankelijk voor alle Utrechters. Het VOKO heeft als doel vers, natuurlijk en lokaal voedsel geproduceerd voedsel beschikbaar maken tegen een eerlijke prijs en een groene gemeenschap te creëren met hechte banden tussen boer en verbruiker. Alle taken worden door de leden zelf gedaan en doordat iedereen iets bijdraagt aan het proces, kunnen de kosten van het voedsel laag gehouden worden.
VOKO Utrecht
Café Averechts, Lijsterstraat 49
The Netherlands
Hi there commoner, we're working on a new version with the great
Open Street Maps
, for now you'll have to deal with gmaps.